I am based in Bromley/Orpington and cover South London and Kent, Surrey and parts of Sussex but will happily travel (especially to the seaside!).
I love to photograph families and especially your little ones; this is reflected in my galleries & blog.
Following our shoot  I will provide you with at least 30 carefully selected and polished images from your session, which will be published on my password protected gallery within two weeks of the shoot. You will be able to favourite and comment on the images before placing an order.
---
newborn sessions  |  bump to baby  |  family sessions  |  weddings & events
---
newborn sessions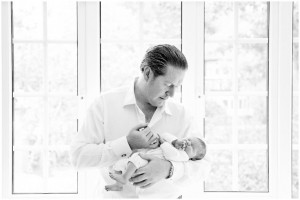 pinthisNew, fresh, curled up, squishy newborns are amazing to capture especially during the first week when they are perfect for my style of newborn photography.  With my newborn sessions I prefer to get my hands on your squidgy baby between days 5 and 9 (up to two weeks), as this is when baby is sleepiest and most posable. If your baby is older then please get in touch to discuss. Shooting within the first 2 weeks also, hopefully!, ensures that Daddy is home on paternity leaves so that he can make us tea ;-). Newborn shoots take between 2 and 4 hours, I don't rush the shoot and as you'll already appreciate by then – baby sets the pace!
The newborn shoot takes place usually at your home. I don't need a lot of space but will look for the room with the most natural light and may move a few bits around. I bring most of the props that you see on my site/blog but if you have any special blankets, hats or requests then please call to discuss.
I'm more than happy to include siblings although depending on their age, nap times etc we may juggle the timing of the shoot.
Most of my mummies will have usually booked the Bump to Baby package so I know exactly when they are 'due' however, if you opt to go for the newborn shoot alone then please let me know your due date and I'll pop a floating date in the diary.
---
bump to baby
One of my most popular and favourite packages is the Bump to Baby package. The package includes two shoots – one whilst pregnant and then a newborn shoot once your baby arrives.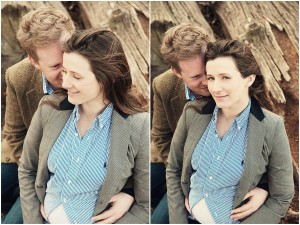 pinthisBump shoots generally take place between weeks 33-37, although it's totally up to you and how you're feeling. Some mummies like to wait until they're on maternity leave when they can happily take the time out to indulge in mum & bump time while others prefer to do it earlier while they can still see their feet ;-).
The style of my bump shoots vary – I don't dictate how we shoot, the location or dress code, you don't have to get your bump out and your partner can be there, or not, to share the experience. Alternatively, you can strip right down to capture your curves. Usually bump shoots happen at home as you're more relaxed and we have lots of time/space for outfit changes or sometimes we meet out on location – a special place can add an extra special edge to the images.
In a nutshell, the bump shoots are fun – I chat a lot, you chat a lot, I try to get names out of you, you get used to me tucking your over-the-bump trousers down and by the end we're like good friends which makes the newborn shoot a lot of fun for me and hopefully for you!
The newborn shoot is as above. You let me know when baby is born and then we'll arrange when I'm coming round to crash your babymoon!
---
portrait sessions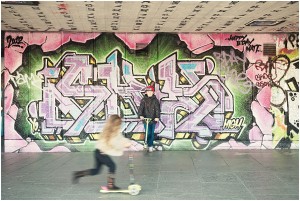 pinthis
The portrait session is for anyone who'd like to be photographed – so babies past the newborn age, crawlers, bum shufflers, cruiser, walkers, toddlers, runners, threenagers, school age, gappy 6 year olds, bouncy 9 year olds, teens and in fact anyone. I never place a time limit on my shoots and work with you for as long as it takes to get the images but generally a portrait session lasts between 1-2 hours. The timing of your shoot will depend on many things – the light, location, your child's nap/lunch times, however, I prefer to shoot in the mornings as children are usually bouncier!  With older children we'll work with location and lighting, so if you want to shoot up in town, we'd need to be early to miss the crowds.
---


pinthisweddings
Who will capture the images from your wedding day is possibly one of the important decisions you'll make for wedding – even more important than whether to opt for the ganache or fresh cream filling. The photos from your wedding day will become your visual reminder of the day taking you back, reminiscing, filling in the hours that you lost talking to everyone and feeling like you've spoken to no one. When the cake's been eaten and the thank you cards posted it'll be the photos which take you back to that most special day, and consequently you need to ensure that you and your photographer share this ethos.
So I don't expect you to make a decision based on what you read or see here, instead we must meet, share our story and gel as client and photographer because that's how i work and it's also why i don't capture more than 10 weddings a year. For me having a close rapport with my clients enables me to capture the beauty and emotion of the day when two people commit to spending the rest of their lives together.
Packages I'm flexible when it comes to couples' requirements however my preferred coverage is from getting ready until the first dance as this tells the full story of your day from the giggle-filled preparations and carefully considered details through to the first dance.
Getting ready to first dance with London/Kent engagement shoot and all images edited on USB £1,200.
Please contact me to discuss add-ons, additional photographers and other requirements.
Mileage Quoted prices include weddings up to 70 miles away, further incur an additional cost.
events
I also cover Baptisms, parties and other events. Please contact me to discuss and for a full quote.
investment  |  what to expect  |  bumps, newborns & babies  |  little ones  | bigger ones  |  weddings & events  |  contact me!